From Jumbled Mess
To Branded Success
Helping purpose-driven coaches and consultants define what makes them one-of-a-kind and designing EVERYTHING needed for them to look polished and professional.
you are building something that really matters but…
A lack of clarity is costing you.
You've spent precious time and money getting to where you are now. You have big dreams and want to make an impact, but you're feeling a bit stuck.
Do you:

Think your logo/website doesn't represent who you really are?

Feel as if you are drowning in a sea of competition?

Find yourself at a loss for words when promoting yourself?

Feel overwhelmed by creating social media content?

Feel unsure about the next steps to take?
Don't waste any more time being stuck and don't dive into "random acts of marketing" before you have a strategy that is crystal clear. Bring in a strategist-guide-designer (me!) to help you define what makes you unique and put that definition into action. Then you can show up with confidence, focus on doing what you love and serve those who are relying on you!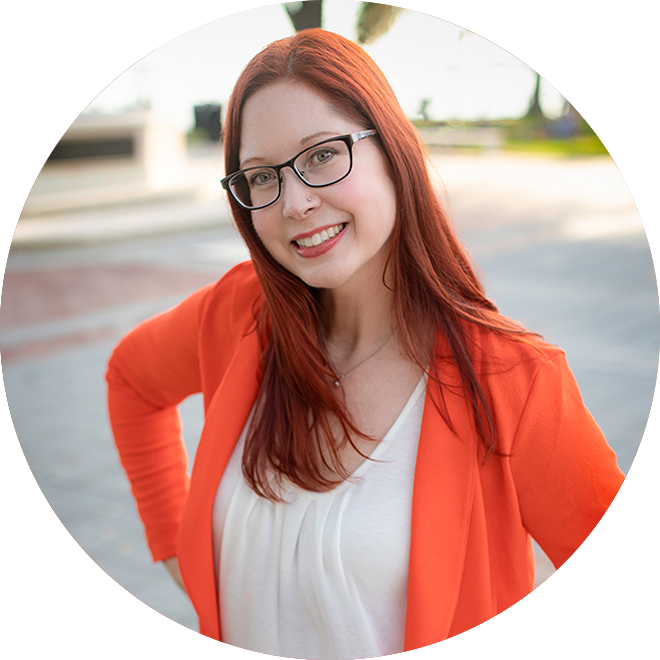 Well Hello,
My name is Sarah and I'm super excited you are here. You being here means you're ready to build a better, more aligned brand. That's awesome! Taking the time to get clear on the who, the what, the how, and the WHY behind your brand does more than just give you clarity, it builds confidence and makes what you're offering irresistible to your clients.
don't settle for an accidental brand
You're a busy solopreneur, you don't have time to breathe, let alone budget in time to get clear on your brand. You've probably been winging it for much of the time, crossing your fingers, hoping that you are making the right decisions.
You need to grow and realize that all the things you've been doing to market your business are not working. You think you might need to update your website, redo your logo, build a lead magnet, or SOMETHING!
It's confusing, overwhelming, and frustrating just trying to figure it all out.
That is where I can help.
You don't have to go it alone
Together, we will create a Brand Plan that places strategy before design, assuring you have clarity in guiding your renewed brand. You will be able to clearly COMMUNICATE what you do and HOW YOU ARE DIFFERENT with every design piece and touchpoint your audience encounters.
As a business owner myself, I know how frustrating it is to read your own label, design brand pieces, and figure out how it all works together, so I am here to guide the way so that you can get back to focusing on doing what you love, serving your clients, and growing your business. 
I believe the branding process should be energizing and not drain the life out of you, which is why I have a "Done With You" process. You work 1:1 with me for strategy and messaging, then when the time comes, I step in and handle the design work, then help you rollout your new branding.
So if you are ready to STOP GUESSING about your brand and BUILD A BRAND PLAN, I invite you to partner with me. Together, we can bring clarity to your brand and build everything you need so that you can step out with confidence, attract new clients, and grow your business.
KNOW YOUR BRAND
We'll define your brand core, understand your customers, analyze your competition and show you how to express your personality. 
CRAFT YOUR MESSAGING
We'll develop a clear and compelling brand message together, providing content that connects with your audience. 
Design your visuals
We'll devise a plan for customer touchpoints and design everything you need to provide cohesive experiences across your entire brand.
Nothing makes Me happier than seeing MY clients reach their goals

I have been using Sarah's expertise for several years, she is a delight!, professional, and artistic.
Debra Carpenter

I couldn't be happier with the service and the help I've received. Recommend absolutely. Sarah is kinda wonderful. I totally recommend and refer folks to Sarah.
Martha Worsley

Blown away by the knowledge and expertise! It is apparent this team knows how to brand your business and help you grow! The best part is they make it so easy. As a business owner, it's hard to stay up to date on all the new rules and developments – so lucky to have found this resource!
Jennifer O'Neal

Sarah was incredibly attentive to my style and requests. She took the time to comb through colors, fonts, down to the tiniest details that I was looking for. It shows in the end result! I am absolutely in LOVE with my logo and the beautiful, hand-drawn character she created. KindaWonderful is not a quick logo company, like many others out there. It is a custom piece of art, a total brand experience, and I will use this logo for the long-term. I don't think I could sing Sarah's praises any louder.

Sarah is outstanding and her contagious personality matches her exceptional talent as a photographer and designer. Her photography, editing, and staging expertise are meticulous, thoughtful, and in the end, exceptional products I am so proud of and happy to show to the world. You know her talent is highly intuitive when after one conversation, she nailed the vision I had for my new logo! Thank you so much! I'm coming back to you for more.
Dr. Valencia Dunbar

Sarah really is kinda wonderful! She has this innate ability to understand branding and all of the little pieces that go into making an idea a "brand." She is easy to work with and is great for brainstorming sessions. I look forward to working with her more as my brand develops.
Kayla Taylor

I have known Sarah and had a professional relationship with her for more than 8 years. Sarah is a 1st Class Graphic Designer and Photographer. Sarah understands immediately what we are attempting to achieve and has very professional hands-on ability to direct ideas to products. I have absolutely no hesitation to recommend Sarah and she will always be my first port of call for anything graphic related.

I have worked with Sarah for many years now and can't begin to express how much I value her mentorship as a branding consultant. Amazing work ethic. Gifted professional giving sage advice for people like me hoping to take their business to the next level.
Deborah Ouellette

I know and worked with Sarah Justice for the past six years. Sarah is very talented and proficient in her field of graphic design and her abilities in Photoshop are beyond the expert level, and now in her photography, she done some amazing work. I have seen her work on a regular basis and I highly recommend and endorse her for any consideration in the near future.
Mark Al-Amad

Sarah is extremely creative and was able to transform my words into an incredible logo that captured exactly the branding I wanted but had no clue how to make. She is knowledgeable, professional, and fun to work with. She is responsive to feedback, passionate about what she does, and clearly wants to help small businesses anyway she can.

Sarah was really patient with my changes and captured my vision perfectly. The process was easy with each of her steps geared towards living out my brand on my logo. Now I have all the colors, styles, and different formats to brand everything with my logo.
Gina Graham

Sarah isn't just kinda wonderful, she's awesome! I worked with her on my branding message and she was so great to work with. She was very knowledgeable and really helped me dig in to clarify my branding message. I highly recommend her!

Sarah is incredibly talented and truly understands branding. Not just logos, colors, and a tagline, but the whole concept of branding and how we present our businesses to our potential customers. I am so grateful for Sarah and the guidance she is giving me and my business!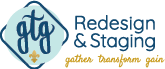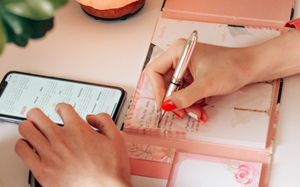 Schedule a Call
First, we talk. Once we help you identify your brand needs, goals and desires, I'll recommend an action plan that will equip you to achieve those goals.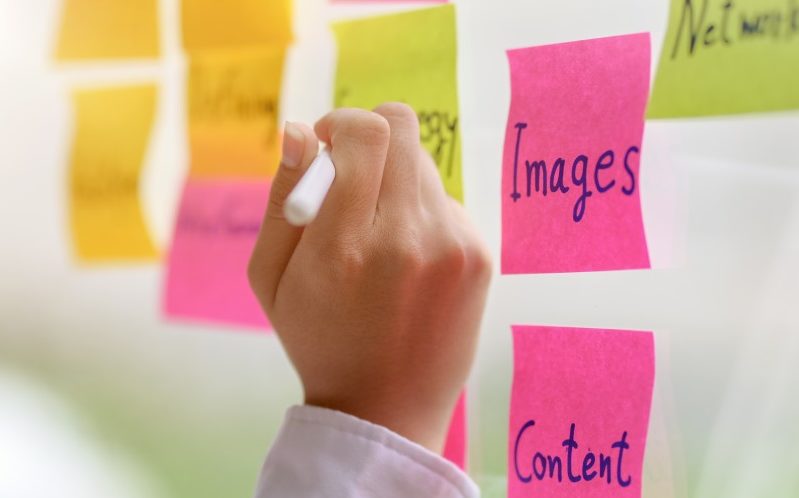 We Work together
We work with you to create a clear and compelling message for your company, build your brand, and create the design materials that connects your plan with your clients and business goals.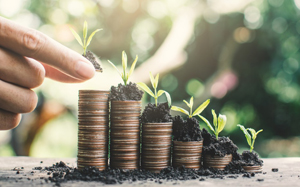 Grow Your Business
When your brand strategy, messaging and design materials begin to work for you, your sales increase, customers succeed, and business thrives. You enjoy success!
To the entrepreneur or the small business owner, you start every day with the promise of new opportunities and adventures that lead you to build something that matters. There will be struggles, but your courage to persevere is what inspires me! – Sarah Justice
Ready to create an AMAZING brand?