Are your design tasks piling up? 
Book a one-day intensive session with me to energize your business and get your to-do list ticked off. Visit my booking calendar to quickly schedule my undivided attention for a day.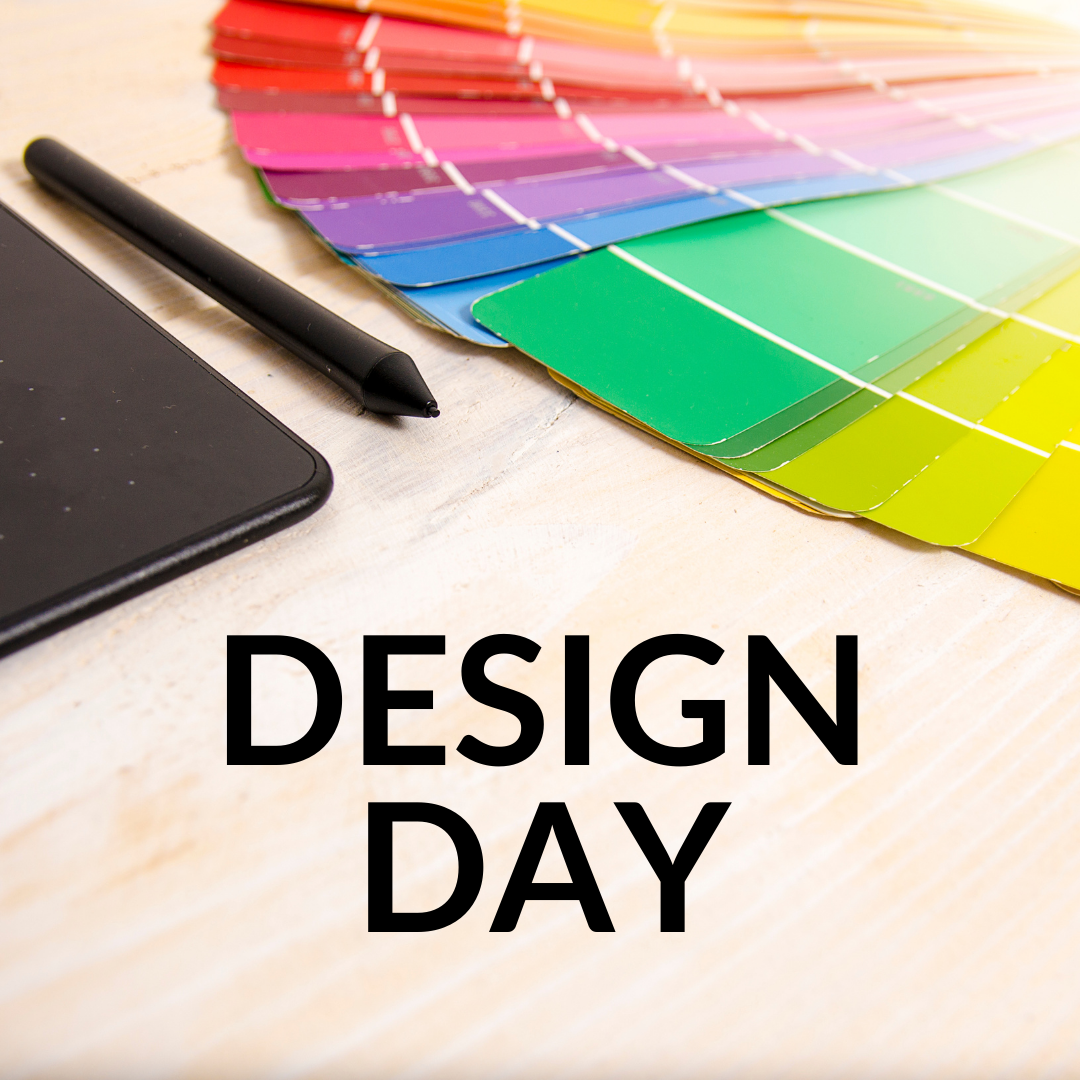 Book my undivided attention for a full day or half day. Get all your questions answered, work completed and your to-do list checked off! This a collaborative process, so you must be available during the day to review and provide feedback efficiently.
Design Days include:
Pre-day strategy call (30 min) + Any needed questionnaires or guides

Morning kick-off call to get the day started (30 min)

A full or half day of my undivided attention, to efficiently check items off your to-do list (8 hours or 4 hours)
Voxer, txt or Messenger messaging for efficient communication during the day
Post-day revisions/final touches (1 hour)
There is no limit to the deliverables provided during the day, other than the time it takes to complete. Here is an idea of some of the items that could be worked on during your day with me.
Full-Day = $1297
Half Day = $697
There is a non-refundable $100 deposit due upon making your appointment.
What projects can get completed?
Anything that can be completed in a day. Take a look at the list above for some ideas. Brand strategy, branding, and logo design for new clients can not be completed through this service.
When is payment due?
A $100 non-refundable deposit is due upon booking your day to reserve a spot on my schedule. The remaining balance is due at least 2 days prior to the booking.
Can I reschedule?
Yes, 7 days notice is required to reschedule.
Can I cancel my booking?
Yes, you can cancel the booking. However, the $100 deposit is non-refundable. If you need more time or if things have changed, just reschedule and the deposit can be applied to the new booking. Please give at least 7 days notice to reschedule.
Do I need to be available for the day?
Yes, this process works best if you are available during our day together so that you can review proofs and send feedback in a timely manner. This way I can be more efficient and get more completed during the booking. 
Do I actually get you for the full/half day?
Yes! that is one of the main benefits of my Design Day packages. You get my undivided attention for a full or half-day which results in a faster turnaround and more items checked off your to-do list.
When do I need to submit my tasks?
Tasks must be submitted at least 2 business days prior to your booking. This enables me to review your project(s) and advise you as to what can be accomplished. 
How do we communicate?
Before our booking, we will connect via text, Messenger, or Voxer. Voxer is a real-time messaging app that allows us to communicate efficiently throughout the day.
Ready to create an AMAZING brand?