STRATEGY, DESIGN, & ROLL-OUT PLAN
How do I know I'm ready to hire a strategist/designer?
There's no particular point in business when you should invest in design, but most of my clients are about 2-3 years into their business journey. They frequently started with DIY strategy or design and now need something more professional and aligned with where their business is now and where they plan to take it in the future.
You'll know you're ready to hire a strategist/designer when you feel your branding no longer fits and isn't serving you. Your website doesn't communicate the way it needs to; you find yourself at a lack of words when marketing and the overall look of your design holds you back from raising prices and attracting your dream customers.
What is branding, and why do I need it?
Branding is a topic I could talk about for days! If your brand is the heart and soul of your business, then your branding is the body that carries it into the world.
Without using jargon, your branding comprises all the components that help communicate your message, brand values, and story to your ideal customer. It includes your logo, colors, and typography choices, the style of images used, and the tone of voice you use. All these things are found in your brand touchpoints: your website, printed materials, branded pieces you give to customers, product packaging, or handouts at networking events.
Do you do just logos without brand strategy?
Newp! My passion lies in solving puzzles. I like to get to know each client I work with, from their current struggles + pain points, what brings them joy, their big goals, who their dream customers are, and how they like to show up and serve their people. I enjoy piecing everything together. A logo is just a single piece of an entire puzzle, and it simply can't tell the full story.
Design Days and Half Days
My Design Day is available to KindaWonderful alumni only. They comprise of a full, or half, day of my schedule dedicated to helping you check things off your design to-do list. Design day rates are a perfect fit for someone who needs help with design other than brand identity. Items such as: Brochures, Flyers, Postcards, Rack Cards, Print Advertising Design, Business Stationery (Letterhead and Envelopes), Menus and Pricing Sheets, Posters, eBooks and Other Digital Downloads, Workbooks, Packaging, Stickers, Apparel, Social Media, or Web Banners. 
What platforms do you use for designing webpages?
At this time, I only design sites on Squarespace. I've found this platform to be the simplest for clients to manage independently. It is very user-friendly, without sacrificing design quality. Under a Design Day I will assist on other platforms if needed.
What is included in a brand identity package?
1:1 Brand Clarity session
Family of logos with versatile lockups: primary, secondary, submark
Curated icons or illustrations (5)
Curated pattern (1)
Compelling color palette (RBG, CMYK, #)
Brand typography
Comprehensive brand style guide
Brand launch graphics
Social media profile and cover images
What logo files do I receive after working with you?
Each logo file will be sent in full-color, black, white, inverted as a .jpeg, .png, and .eps files so you can have the flexibility to use your new branding to its fullest potential, on everything from digital to print.
 How do I book my brand strategy or project?
To start the booking process, select "Free Brand Assessment" at the top of the page and fill out the form. When finished, it will redirect you to my calendar. After you've scheduled our call, we'll have a quick chat about your business or project. If we're a good fit, I'll send you a contract and an invoice for a deposit (deposits vary on packages). Once those steps, we can get to work making magic happen for your business! 
When are you available for new projects?
Availability varies, so it's best to send me an email about your project and ideal timeline. I can't wait to hear from you!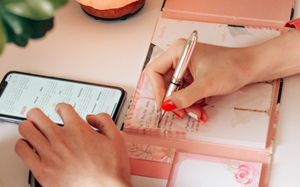 Schedule a Call
First, we talk. Once we help you identify your marketing needs, goals and desires, I'll recommend an action plan that will equip you to achieve those goals.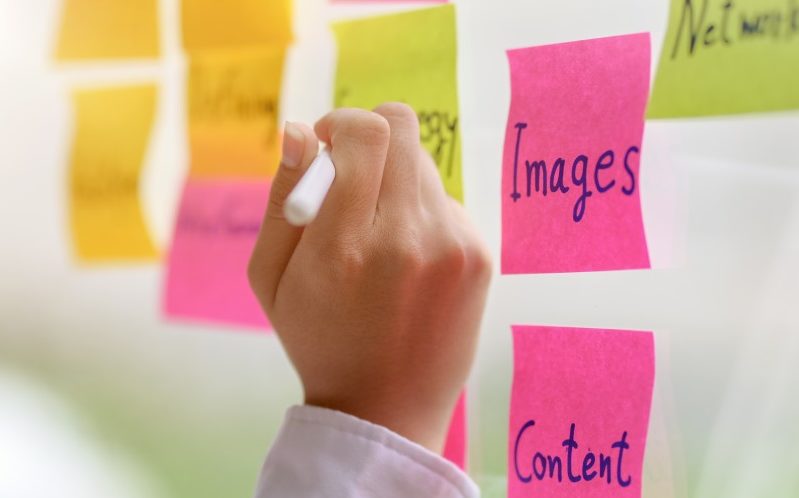 We Work together
We work with you to create a clear and compelling message for your company, build your brand, and create the design materials that connects your plan with your customers and business goals.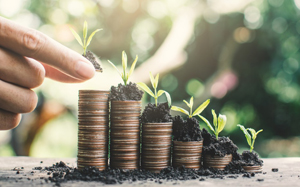 Grow Your Business
When your brand strategy, messaging and design materials begin to work for you, your sales increase, customers succeed, and business thrives. You gain market share and enjoy success!